When it comes to speed, no other land animal can surpass the cheetah. It is a medium-sized mammal from the order Felidae. These creatures can reach top speeds of 80 miles per hour (mph) and accelerate from 0 to 60 mph in just three seconds.
Those speeds help the cheetah catch its favorite foods like rodents, hares, antelopes, and gazelles. A cheetah can stand 37-inches at the shoulder and reach a head=and-body length of just under five feet. An adult can weigh up to 159 pounds.
There are four subspecies of cheetah found in Africa and parts of Iran.
What Is the Average Lifespan of a Cheetah?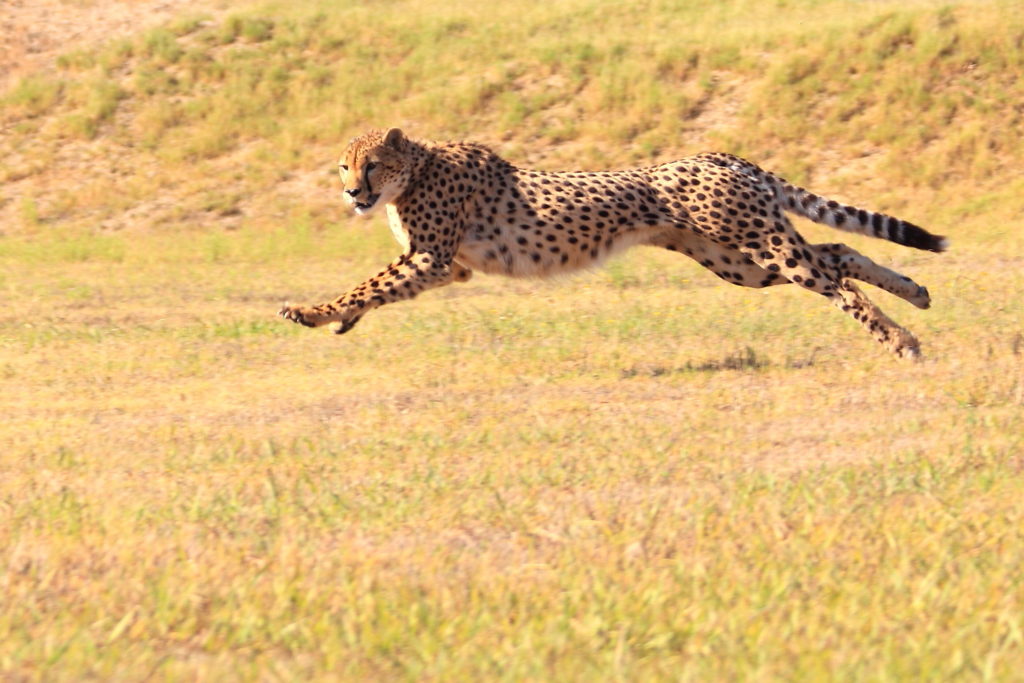 © dreamstime
In the wild, a cheetah lives between 10 and 12 years. Biologists note that females tend to live longer than males.
The lifespan of a male cheetah can drop to an average of only eight years, with territorial conflicts between groups of males being partly responsible. Lone males are another factor, as these medium-sized cats must compete with other predators.
Cheetahs living in captivity will live longer than those in the wild. The average lifespan for a cheetah increases to between 17 and 20 years in these types of environments. Captive-bred cheetahs do not compete with other apex predators and are less likely to succumb to diseases found in their natural habitats.
A lack of genetic diversity (discussed below) among cheetahs equates to no observable differences in the lifespans between the four cheetah subspecies.
The Cheetah's Lack of Genetic Diversity
© dreamstime
About 10,000 years ago, the earth was coming to the end of the last ice age (just the Pleistocene Epoch was drawing to a close). Roughly 75-percent of mammals, including cheetahs, died off.
The species experienced a genetic bottleneck. That term refers to inbreeding between close relatives that reduces genetic diversity in the species overall. It is this genetic bottleneck that has created the homogeneity observed in the cat's population today.
Genetic diversity is required to adapt to environmental changes or natural disasters. It is also needed to fend off diseases and to prevent biological impairments.
A cheetah's gene pool negatively affects its longevity.
An example of this is focal palatine erosion caused by misaligned molars. The phenomenon is so prevalent in captive-born cheetahs that it has spawned several studies. Mouth and tooth problems are health concerns in captivity and can be deadly in the wild.
Cheetahs are also susceptible to several diseases, with genetics playing a role here. They lack resistance to things like Anthrax, which sickened pray can transfer.
Competing Against Other Predators
© dreamstime
Some might be surprised to discover that a female cheetah will only raise less than two cubs to an age they become self-reliable. These cats must compete with other apex predators that will kill several cheetah cubs.
In areas where cheetahs coexist with lions, there is an extreme threat to cubs that cannot get away from danger fast enough. Hyenas and leopards also pose a hazard to the young.
The cheetah is a highly efficient hunter. They often must sacrifice their kills to the larger predators that swoop in for an easy meal. That can doom a single male cheetah, but groups can fend off smaller predators.
Competing Against Humans
The biggest threat to cheetahs in the wild is humans. In the past, hunting cheetahs for their exotic furs and sport was commonplace. These might be illegal in many areas, but poaching is still an issue.
You might be surprised that cheetahs are a sought-after species in the exotic pet trade.
Human development is also destroying their natural habitat. Even in protected areas, cheetahs wander as they lose out to other species like lions. A lack of food and territory brings them into deadly conflicts with farmers and ranchers.
A Cheetah's Lifecycle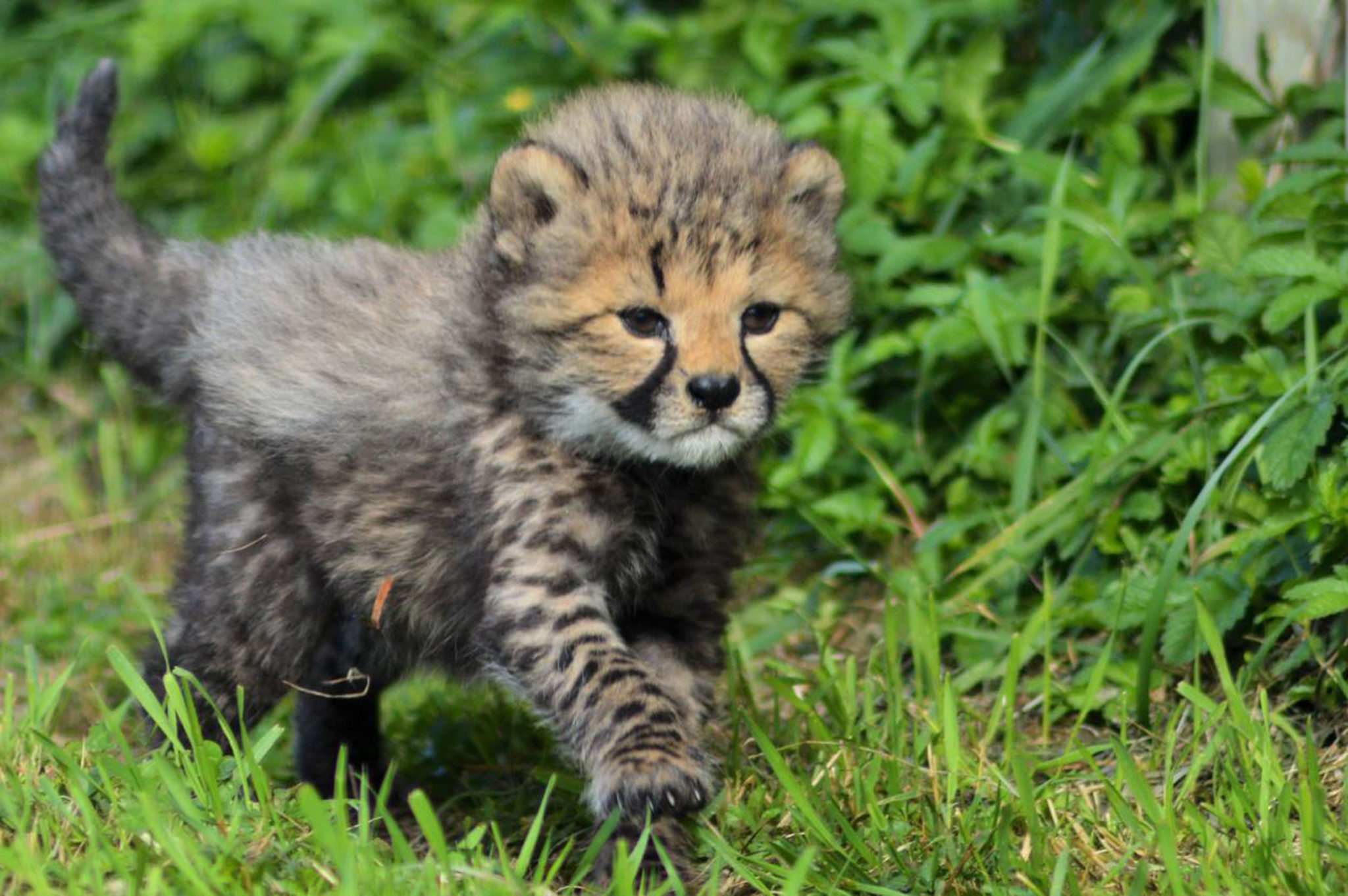 © dreamstime
The lifecycle begins with a gestation period that lasts between 90 and 95 days. These liters can number up to eight individuals, but most range between three and five cubs. They will nurse for three to six months.
Cheetah young will start to follow their mother around as early as six weeks. She will slowly begin to teach them to hunt until they become self-sufficient by the time they are 20-months old.
These cats reach sexual maturity around two years of age. Once left on their own by the mother, the cubs will remain together for a few months.
Eventually, the females strike out on their own, leaving the males in a "Coalition." Some liters have only one male cub that reaches independence. These lone males will not join another group.
How Old Was the Oldest Cheetah?
In 2009, the Birmingham zoo had to euthanize its female cheetah, Dolly. She holds the record as the oldest captive cheetah, at 18 years. Some unverified sources claim that the oldest cheetah lived to be 27 years old!