The largest cat species on the globe are tigers. Their orange and brown fur, dark stripes and light underside are both beautiful and distinctive. Tigers are predators and prey on a variety of animals including wild boar and deer.
Tigers are solitary and territorial and require large habitats. The cubs remain with their mothers for approximately two years. Once they become independent, they leave the area to establish their own habitats.
There are six tiger subspecies. The two most well known species are the Siberian tiger in the Russian Far East and the Bengal tiger in Bangladesh, Bhutan, India, and Nepal. They are an endangered species with an estimated number of mature adults between roughly 3,000 and 4,000 thousand.
What Is the Average Lifespan of Tigers?
© dreamstime
The average lifespan of a tiger in the wild is a maximum of about 15 years. Every two years, female tigers have between two and four cubs. The cubs have a difficult time surviving and roughly 50 percent only live for two years.
How Long Do Tigers Live in Captivity?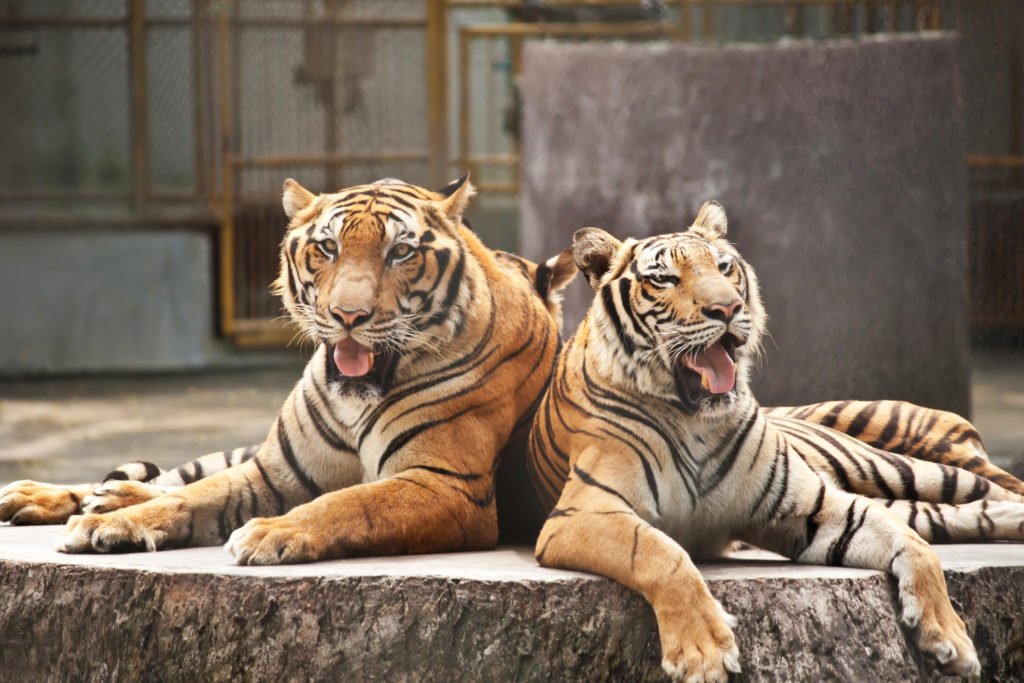 © dreamstime
Tigers in captivity live between 20 and 25 years, with an average lifespan of 22 years. The lifespan increases when in captivity because they are protected from the majority of natural threats.
Tigers in captivity are also less likely to die from disease due to regular medical care and a consistent supply of food.
Life Cycle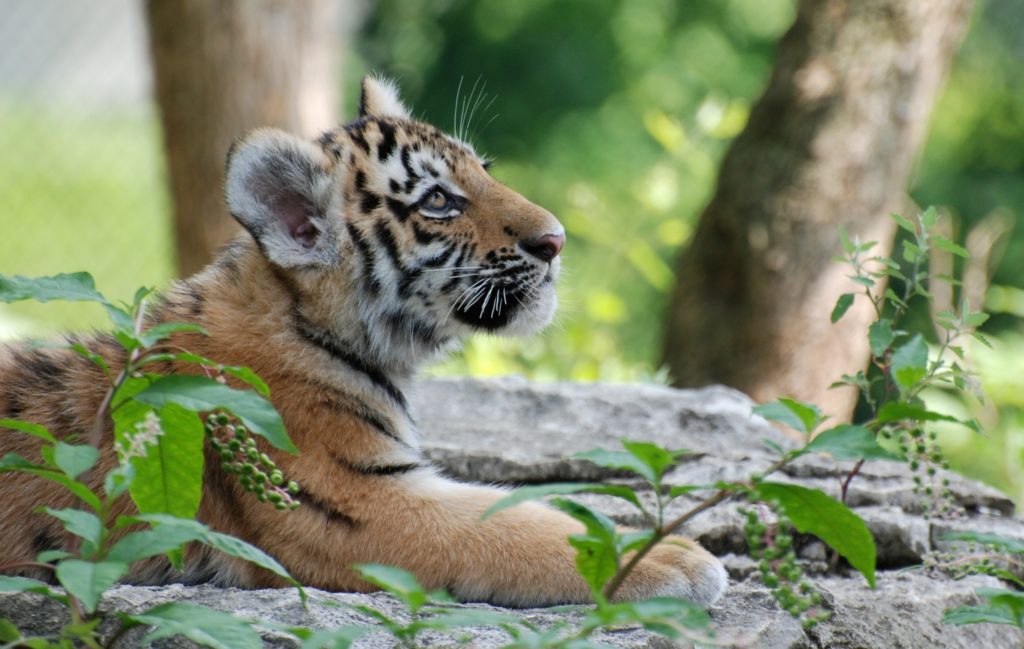 © dreamstime
The life cycle of tigers includes the infant, child, young adult and full-grown adult stages.
Infant
When a newborn tiger is born, the average weight is two to three pounds. Although blind when born, tigers can nurse by smelling their mother. The mother makes a den for her cubs where they remain for eight weeks. Meat is introduced during week eight.
Child
During the child stage, tigers leave the den to hunt with their mothers. They begin hunting alone at approximately 18 weeks. Even though they can hunt, they remain with their mother for roughly one year.
Young Adult
Tigers permanently leave their mothers once they are young adults. The females choose territories near their mother despite no longer having a relationship. Males travel much farther to find a territory.
Full-Grown Adult
Once a tiger reaches adulthood, they already have their own territory and look for a mate. If the male chooses a female tiger with cubs, they will be killed by the male. The only time adult tigers spend time together is when mating or after the same prey.
Due to the destruction of habitats, most adult tigers only live to be 10 years old and never reach their potential of 25 years.
Probable Causes of Deaths
© dreamstime
Predators
Predators are one of the causes of death including bears and Asiatic wild dogs. Tiger cubs are susceptible to snakes and crocodiles among others. However, the biggest threat to tigers is humans.
Human Impact
Tigers lose habitats due to humans modifying land for agriculture, conserving land for domestic animals and logging. As the human population has increased, the number of tiger habits has been significantly reduced.
The prime habitats for tigers include grasslands and forests. Unfortunately, many have been lost when converted for agriculture. Within a period of 10 years, Asia lost more than 181,000 square miles of forest inhabited by tigers.
Converting land for agriculture has isolated many of the tiger populations by created large areas of open land. This fragmentation has decreased the genetic variability of the breed.
Poaching
When a tiger is killed illegally, it is called poaching. There are two key reasons for poaching tigers. The first is financial gain. The second is a perceived threat to either humans or wildlife.
Throughout history, tigers have been killed for their fur. The amount of fur sold illegally has been substantially decreased due to international trade controls and an increase in public awareness.
Agricultural animals are often prey for tigers. For this reason, they are often poisoned or shot. Poaching also occurs because tiger body parts and bones are in high demand for those practicing Chines medicine.
Oldest Known Tiger
The oldest known tiger in the world lives in captivity in the United States at the Tiger Creek Animal Sanctuary. Bengali was donated in 2000 to the Tyler, Texas sanctuary. Currently, the Bengali has lived for 25 years and 318 days.