Long a staple of zoos and the African continent, the giraffe is a herbivorous ungulate with two notable traits that place it first among any animal on the planet. As ungulates, giraffes support their entire body weight on two of the five toes they possess on each hoof.
The two qualities that make the giraffe top dog in the animal kingdom are its height among land animals and its status as the planet's largest ruminant. As ruminants, giraffe will chew plant matter which then passes through each of its multiple stomachs for further digestion, eventually being excreted as pellets.
What Is the Average Lifespan of A Giraffe?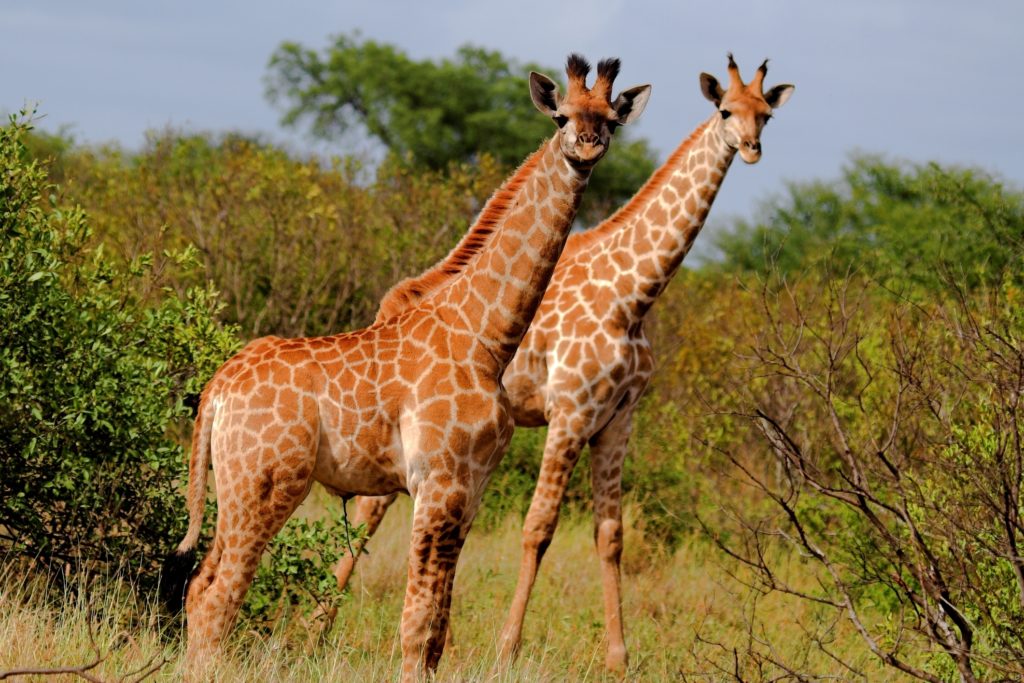 © dreamstime
The average captive giraffe enjoys anywhere from 20 to 25 years of life. The average wild giraffe lives anywhere from 10 to 15 years, with one of the biggest factors in female lifespan being how many other females they socialize with.
Lifespan in Captivity
© dreamstime
While there are several reports of "ancient" giraffes, 31 to 32 years seems to be the absolute limit for most giraffes that are kept in captivity. Despite the comparative safety of life for a wild giraffe, captive giraffes tend to suffer without wide ground to traverse and proper nutrition and animal husbandry.
Life Cycle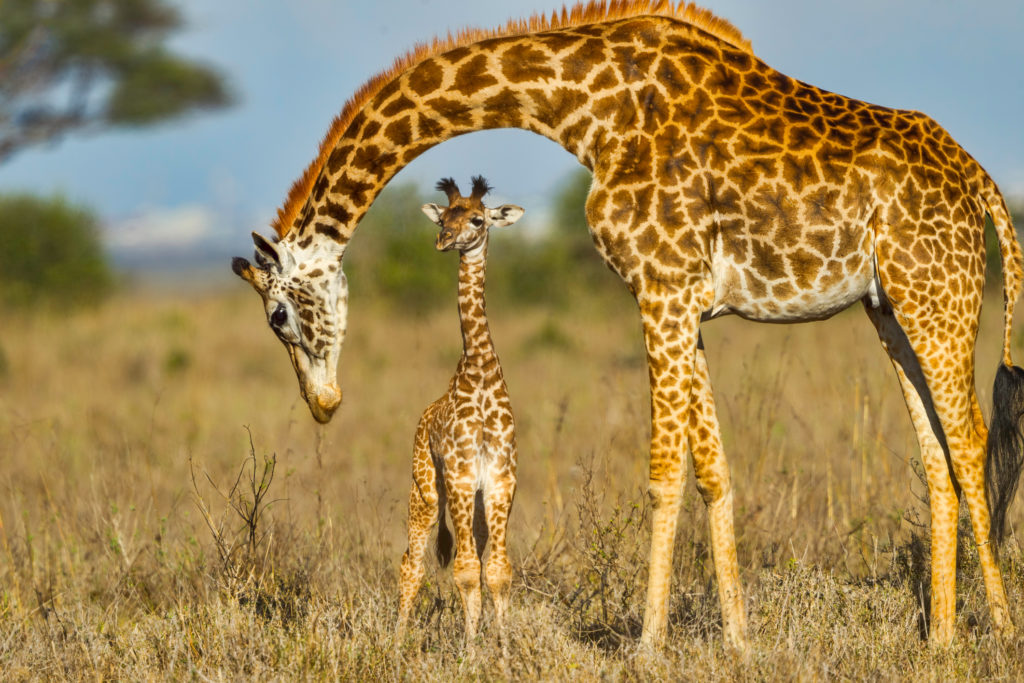 © dreamstime
Pregnancy
Giraffe pregnancies last anywhere from 400 to 460 days and it is exceedingly rare for more than a single calf to be born. Giraffe newborns can be anywhere from 5.6 to 6.6 feet tall.
Infancy
The ossicones, those little bumps on the tops of a giraffe's head that likely help to regulate body heat, become upright only a few days after the giraffe's birth. Giraffes spend up to the first three weeks of life hiding from anyone other than its mother-a feat greatly assisted by its camouflaging skin pattern. Calves are weaned for up to eight weeks but will remain with their mothers for as long as 14 weeks.
Maturation
While females uniformly reach maturity at four years of age, males have a bit more variance and will mature within four to five years. While a male giraffe's body begins to generate sperm as early as three years of age, giraffes do not begin to mate until at least seven years. It should be noted that no more than half of all giraffes make it to adulthood.
Probable Causes of Deaths
© dreamstime
As the tallest animal on the planet, it should not be surprising to learn that the leading cause of death among giraffes in the wild happens to be lightning strikes. The most likely ways for a giraffe to die can be further broken down into categories.
Predators
The combination of height, excellent eyesight and incredibly strong kicking force of their legs means that giraffes are mostly safe from predators. It should be noted that accounts exist where lions have gone after giraffes, though these accounts never involve fully matured adult giraffes. For the most part, giraffes can see any threats well before they become a concern. The presence of easier game like zebras and wildebeests may also play a role in the rarity of giraffe predation.
Human Impact
The main impact that humans have had on the giraffe populace is in regard to how zoos have handled raising and maintaining giraffes in captivity; points that have been brought up earlier in this article. Indigenous people have hunted giraffes for untold centuries, using the meat, skin, bones, marrow, organs and tail hairs for all manner of tools and food. The other major factor limiting giraffe survival would be deforestation in the habitats of wild giraffes.
Poaching
Despite its status as a symbol of Africa and the national animal of Tanzania, poachers have not hesitated to exploit the giraffe. The leading cause of giraffes by human exploitation has been in service to the bushmeat trade; bushmeat is the flesh of wildlife that is claimed with the sole purpose of being consumed by humans.
Disease
Hyalomma, Amblyomma and Rhipicephalus genus ticks can frequently be encountered feeding on giraffes, especially around the thinner skin of the genitals, leaving giraffes to rely upon oxpecker birds to handle the bugs. Giraffes were once vulnerable to a now-extinct virus known as rinderpest, which caused a large variety of unwanted conditions. Despite being known for their unique coat, giraffes are susceptible to a nematode-derived skin disorder that contributes to lesions, fissures and wrinkling of the skin.
What Was the Oldest Known Giraffe?
The oldest recorded giraffe lived to be 40 years of age. Her name was Rosie and she was held in captivity at the San Antonio Zoo. Due to the noticeable rigors of her old age, she was given euthanasia on Tuesday, July 11th, 1995.