With an average weight of well over half a ton, the polar bear is one of the dominant predators of the Arctic Circle. Despite its fearsome reputation as a hunter, however, the polar bear has faced significant threats to its rate of population growth in recent years. The effects of human intervention on polar bear populations in recent years has been so great that the animal is now regarded as a threatened species.
Polar bears primarily hunt seals. Aside from seals, other food sources for polar bears include large animals such as reindeer. Climate change and reduction in hunting areas via melting sea ice and human intervention have put many polar bear populations at further risk of starvation.
Polar bears have had a complex relationship with human cultures for thousands of years. They remain potent symbols in the religious beliefs of indigenous arctic groups and played an important role in the hunting rites of such groups.
What Is the Average Lifespan of a Polar Bear?
© dreamstime
Polar bears can live up to 30 years, yet environmental factors can and do significantly reduce polar bear lifespans; indeed, in the wild, most polar bears will not live beyond half of their natural life expectancy.
As evidenced by the archaeological record, human beings are known to have hunted polar bears for many thousands of years; tragically, the practice continues to this day.
The catastrophic effects of climate change on global sea temperatures and food chains have also inflicted serious damage to polar bear habitats and by extension polar bear populations. To a large degree, warming seas are effectively reducing polar bear food supplies and the ability to hunt for seals.
Polar Bear Lifespan in Captivity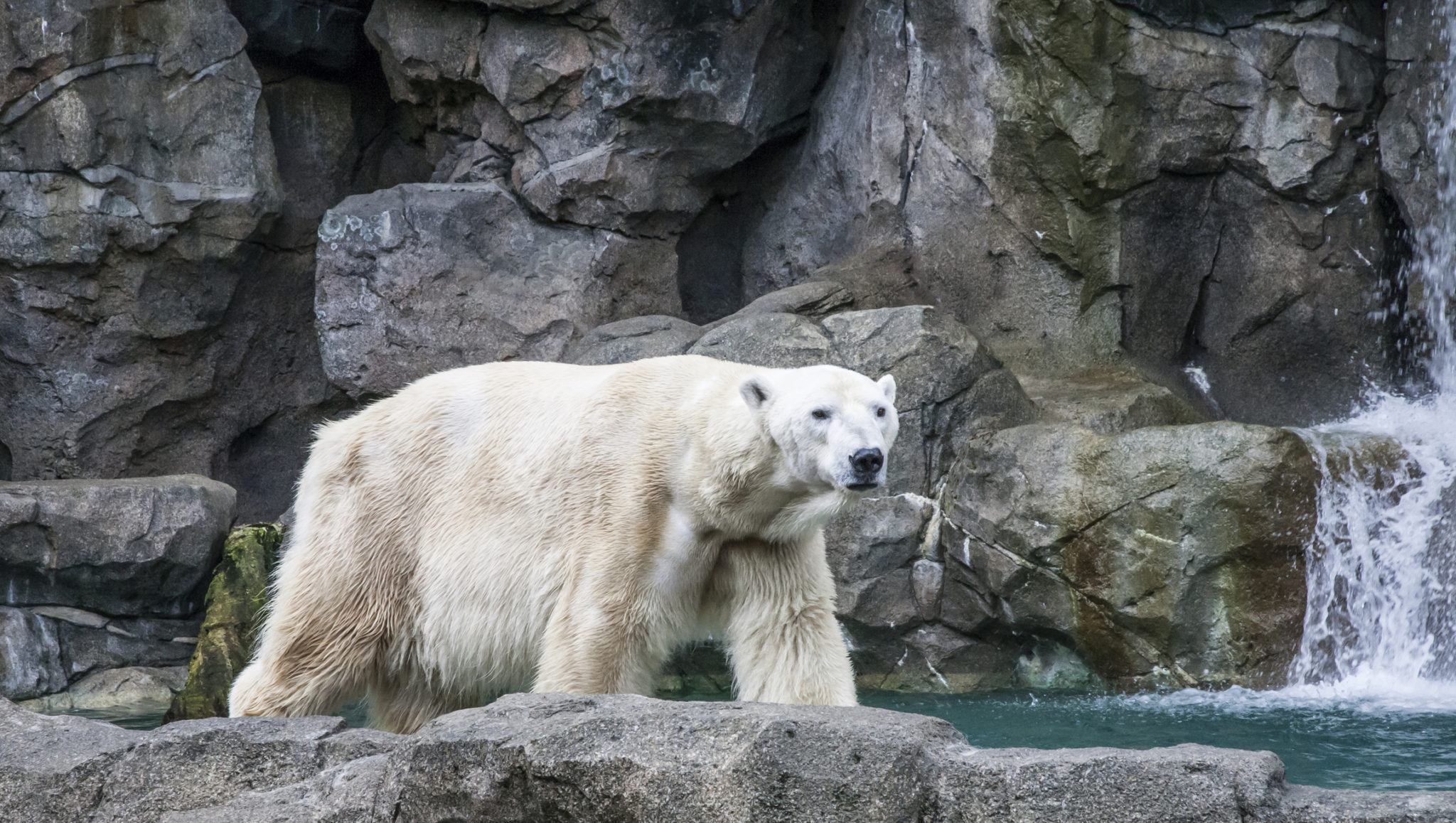 © dreamstime
In captivity, polar bears can avoid threats from their natural environment such as attacks from rivals and from human beings.
The safe environment of a zoo and care from zoo veterinarians and other staff members can for this reason allow polar bears to live much longer lives; indeed, a female polar bear named "Debby" kept in Assiniboine Park Zoo in Canada lived to around 42 years of age.
Life Cycle of the Polar Bear
© dreamstime
Male competition for females among polar bears is very fierce; a minority of male polar bears will ultimately mate with females. To nurture their young, female polar bears will build dens in winter before emerging in spring to hunt for seals and maintain a stable body fat supply.
Polar bears reach maturity relatively quickly; a mother's guidance of her young will typically only last a few years at most.
Probable Causes of Deaths Among Polar Bears
© dreamstime
As one of the dominant predators in their environment, polar bears primarily face a large threat from other polar bears. Destruction of natural polar bear habitats is regrettably common in the industrialized age, and while some nations prohibit the hunting of polar bears for meat or fur, the practice of hunting polar bears is still relatively common in some areas of the world.
Cannibalism
It is not unheard of for adult polar bears to eat young polar bears when other food sources are scarce. Moreover, adult male polar bears may attack other polar bears for a number of reasons such as competition for mates or food scarcity. However, perhaps the greatest threat to polar bear communities at present results from human intervention in arctic environments.
Human Impact
Unfortunately, human beings have played a key role in the destruction of polar bear habitats for many years and are thought to be the single greatest threat to polar bear populations. While the loss of sea ice via climate change has had a significant impact on polar bear lifespans, the troubled relationship between human beings and polar bears in reality appears to stretch into human prehistory.
Fortunately, many ecologists and other professionals remain committed to preserving polar bear habitats and populations. While the polar bear species remains threatened in the modern world, conservation efforts have been shown to be effective.